Ok, it's time for some fun. Spring has sprung and I hear a distant giggle. In spite of that, the usual small town murmuring catches my ear and I think I need a burst of strength. In considering that, some TV women came to mind, and why I'd like to have them on my side. So, here goes:


1. Megyn Kelly (Fox News morning Co-Anchor with Bill Hemmer) Why? When the news breaks she'll give me my 15 minutes of Fame! (hee hee)
2.
Mary Shannon (Mary McCormack,

In Plain Sight,

USA Network) Why? She'll hide me when my 15 minutes have passed.

3. Teresa L
isbon (Robin Tunney,

The Mentalist,

ABC) Why? Because Patrick Jane (Simon
Baker) is

hot

, and will figure out the truth.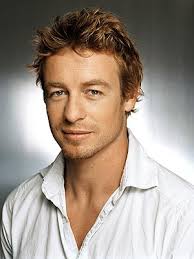 4. Abby Sciuto (Pauley Perrette,

NCIS

, ABC) Why? because
she'll get to the bottom of any mystery, with pigtails and a cafpow!








and


5. Zeva David (Cote de Pablo,

NCIS,

ABC) Because she'll take out all the bad guys and then I'll be

SAFE! Go ladies! (I just couldn't resist! Gotta have some fun

some time!

Labels: Cote de Pablo, Katherine McDermott Artist, Mary McCormack, Megyn Kelly, Pauley Perrette, Robin Tunney